Soul Farm
CSA
At Soul Farm we cultivate vegetables using organic principles and no-dig methods. At every stage we think about how to make good food accessible to all and how to restore people's relationship with the land.
The 4 acres are spread between the old Georgian walled garden at Trefusis House and the fledgling cider orchard in Parc Julian field at Tregew Farm where Soul Farm is alley cropping vegetables grown between the lines of trees. Parc Julian is south facing between high hedges overlooking Falmouth Bay. It has a particular microclimate , notably warm in spring and summer, with a well drained loamy soil. as time goes by the shading from the apple trees will favour a wide range of seasonal vegetables and herbs.
The term 'Soul Farm' is a gesture of affinity with the soul food of the Caribbean. Nurturing , wholesome, deeply rooted in culture and society.
"We're growing real food that hasn't had to travel hundreds of miles and we're committed to making that food accessible to all regardless of background or income".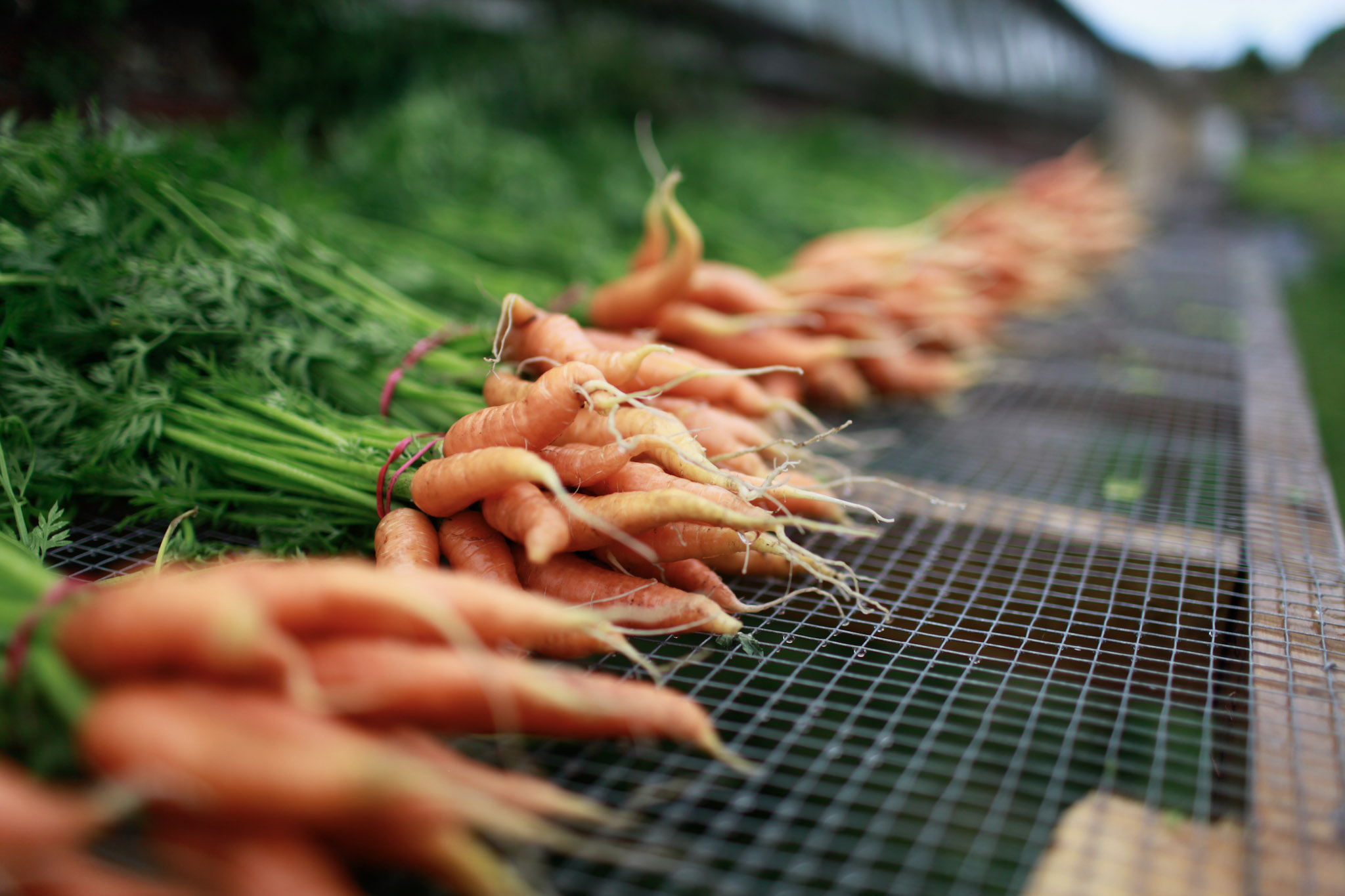 NO-DIG
" The way we farm supports local ecology. We're generating soil minerals and building diverse habitats while producing very high quality food. No-dig allows better water retention, it builds the soil , increases yields and assists nature in the management of pests.
This is about learning to work slowly in ways that respect all of life.
We grow a wide variety of vegetables which is important for soil health but it's also vital for human heralth. We offer opportunities to learn how to cook and eat the foods we grow"
Opening Hours
The Foodbarn is open every Saturday from 9.00 am to 1.00 pm
Where To Find Us
Tregew Farm
Flushing
Cornwall
TR11 5UQ