Sailors Creek
CIC
Sailors Creek CIC exists to regenerate the boating community and the scrubland adjacent to the creek.Used in the 19th Century for beaching and berthing ships of all sizes the creek has since been in decline and is now cluttered with abandoned boats and junk. We are now embarked on the clean up!
Just back from the shore in the scrubland there is a glorious veteran oak tree with a girth of 15 feet and recently estimated to be around 300 years old. So it probably fell to ground as an acorn around the time of Queen Anne , by the time of the French Revolution it was a significant tree then living on past Pitt the Older, Pitt the Younger, The American War of Independence.  Just imagine the ships it saw in the Carrick Roads in the lead up to Traflagar , Waterloo, the build up to 'D' day in WW11 and so onward now to the present day.
Many boats would have been drawn up on the beach in these years for maintenance and laying up but interestingly one sight would have hardly changed throughout the tree's lifetime. The dredging of oysters and queen scallops, under sail with wooden boats , a timeless sustainable method of fishing, still flourishing and with much of the catch being traded through the barn at Tregew.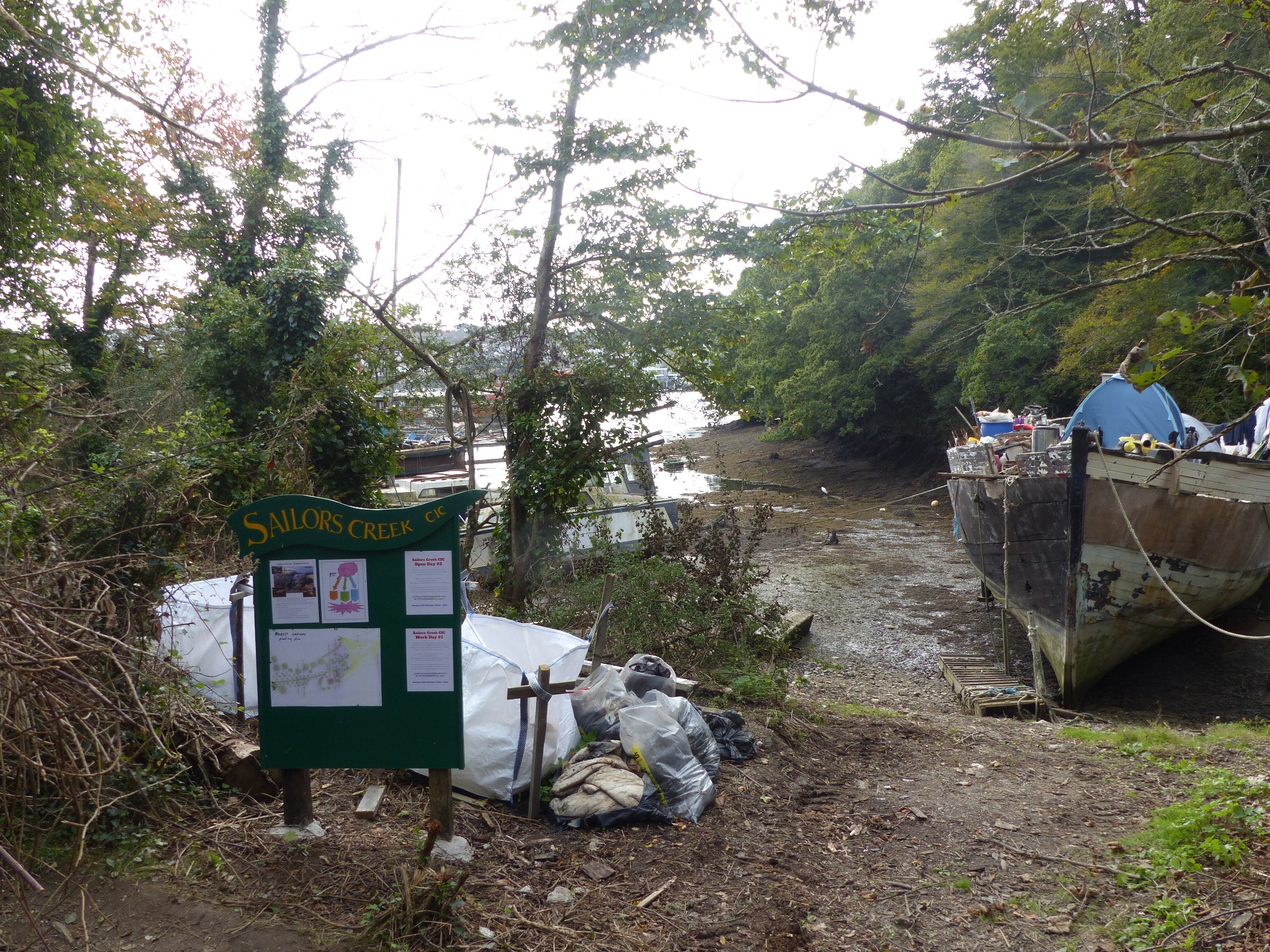 The Sailors Creek CIC was set up by volunteers in 2020 to clear up the environs of the creek, to rejuvenate the boating community and to open up the scrubland and encourage greater diversity of habitat. As I write this new paths have been created and a group of healthy Tamworth pigs are uprooting bramble roots and turning the soil. There will certainly be a tremendous seed bank of flowers and herbs that have lain dormant under the oppressive canopy of blackthorn. Next Spring should  be a great revelation .
Opening Hours
The Foodbarn is open every Saturday from 9.00 am to 1.00 pm
Where To Find Us
Tregew Farm
Tregew Road
Flushing
Cornwall
TR11 5UQ