Anna Brunyee
With her husband Rob, Anna is skipper and owner of the legendary Bristol pilot cutter Marguerite. But as a parallel career Anna keeps native breed Dexter cattle on the Tregew land while sharing a breeding programme with her son John's farm in West Penwith.
IRISH ROOTS
Dexter cattle are descended from the mountain cattle of Ireland and like the Kerry they are descended from the predominantly black cattle of the early Celts.
Back in the 1750's a Mr. Dexter , agent to Lord Hawarden in County Tipperary , selected from the best of the breed that he could find and then introduced them into England. By 1892 this native Irish breed was so well established in Great Britain that at a meeting at Smithfield the Dexter/Kerry cattle society came into being.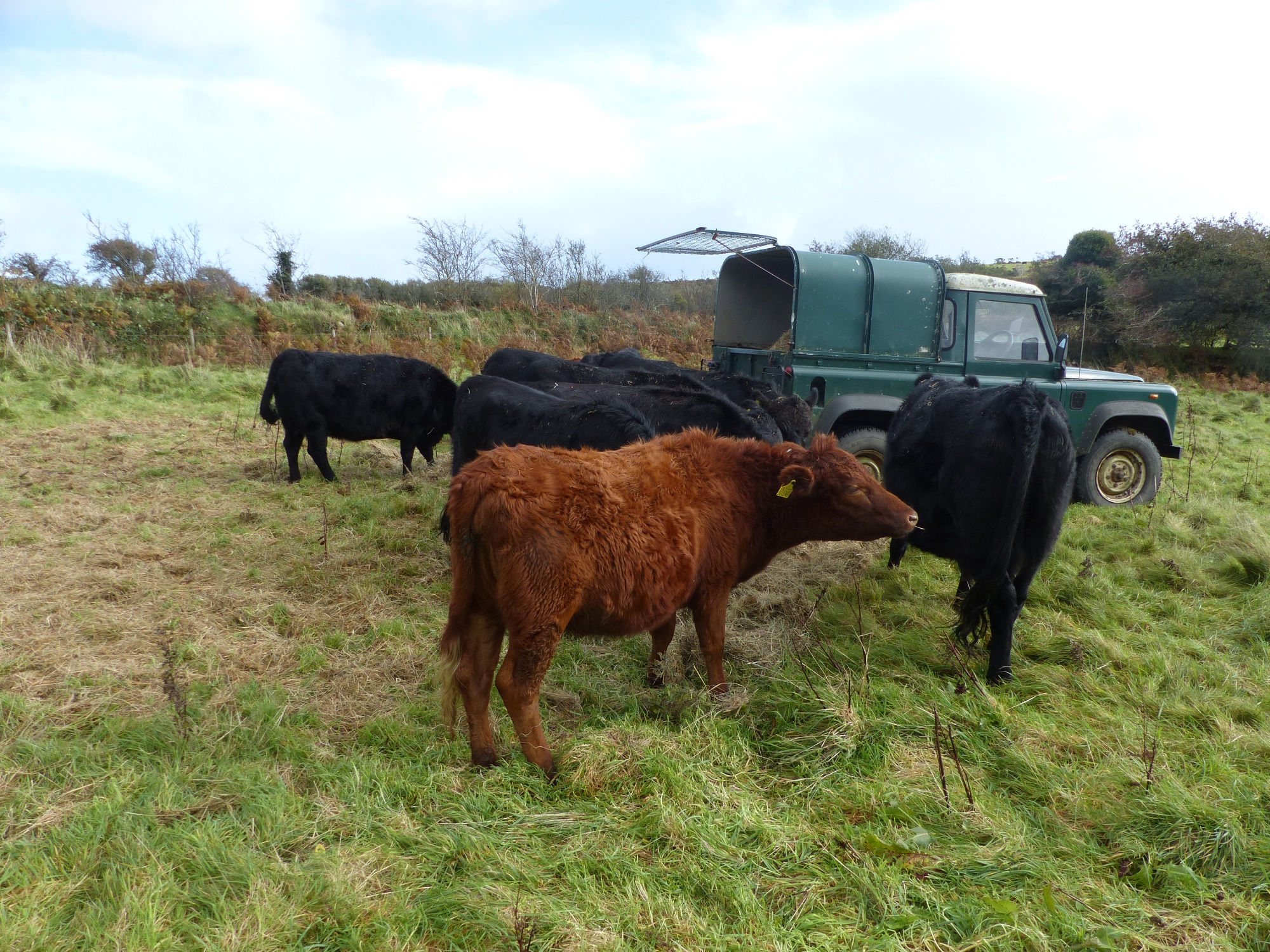 Dexters are an ideal dual purpose breed, their meat is quite incomparable and they are prolific milkers. Being used to harsh conditions and sparse grazing they are ideal animal for exposed coastal or moorland areas and will need no supplementary feeding.
The breed has a bit of a reputation for feisty individuality but , like all cattle, if well treated and used to regular handling they are pretty well trouble free.
In 17 years of keeping our own herd at Castle Dewey we have never once had to resort to using proprietary wormers or any other medical intervention.
Opening Hours
The Foodbarn is open every saturday from 9.00 am to 1.00 pm
Where To Find Us
Tregew Farm
Flushing
TR11 5UQ